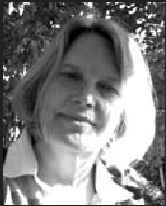 Ergonomics and the Alexander Technique

A Conversation with Joyce Stenstrom and Marian Goldberg

This in-depth conversation focuses on how Ergonomics relates to
the Alexander Technique as a field of study and as a profession
and on issues in the two disciplines.
Joyce Stenstrom was formerly the Ergonomist for the Mayo Clinic
and now works as an independent consultant. She has been an Alexander
Technique student of Carol and Brian McCullough and has been
taking private lessons since 1996. Marian Goldberg is an
Alexander Technique teacher and the Director of the Alexander
Technique Center of Washington, D.C. Teacher Training Program.
The conversation took place on September 14, 1997. The first
two installments appeared in the Fall 1997 and Winter 1998 NASTAT
(North American Society of Teachers of the Alexander Technique)
newsletters.






Website maintained by Marian Goldberg, MSTAT
Alexander Technique Center of Washington, D.C.

e-mail: info@alexandercenter.com